Press Releases
Nippon Paper Industries Commences Supply of SHIELDPLUS® Premier, a New Product with Excellent High Barrier Properties in SHIELDPLUS® Series, Paper-Based Barrier Material that Shields Oxygen and Flavors
Launching SHIELDPLUS® Sales Team in April for Swift Market Expansion
Nippon Paper Industries Co., Ltd.
Nippon Paper Industries Co., Ltd. (President: Fumio Manoshiro; hereinafter the "Company") is pleased to announce the completion of its development of a new product in the SHIELDPLUS® series of paper with barrier properties that exhibits greater vapor barrier properties, SHIELDPLUS® Premier. The Company will begin supplying samples in April.

Recently, the problem of marine plastic debris mainly attributable to the flow of disposable plastic products was highlighted. In many different countries, there is a strong call for packages to be made of recyclable, biodegradable and other environmentally friendly materials. Under the slogan of "Let paper do what it can do," the Company is pushing ahead with paperising solutions that help resolve social issues. As one of the major materials for these solutions, the SHIELDPLUS® was created by providing paper made from renewable wood resources with a barrier coating layer from the water-based coating technology for papermaking. Since it is recyclable, it is hoped that it will especially be used in the area of flexible packaging as a new barrier material.
In November 2017, the Company released SHIELDPLUS®, a standard barrier type with oxygen barrier properties equivalent to those of barrier films. In parallel, it continued efforts to develop a superior grade with high vapor barrier performance. Upon the completion of the new SHIELDPLUS® Premier, the product will be introduced to the market and marketing activities will begin. In the future, the Company will accelerate promotion of the SHIELDPLUS® Premier for a wide range of food-related applications and broadly explore possibilities of development for industrial applications other than packaging.

The Company will establish a SHIELDPLUS® sales team (tentative name) in its Business Communication & Industrial Paper Sales Division on April 1, 2019, with a view to quickly expanding the SHIELDPLUS® series across the market. In the future, the Company will aim to expand the market triggered by the start of sample supply of this product, and expand the production system accordingly. In addition, Jujo Thermal Oy started considering production this spring. Planning to conduct marketing activities aimed at acquiring many different customers in the European market as well, the Company will accelerate introduction of the series to both Japanese and overseas markets.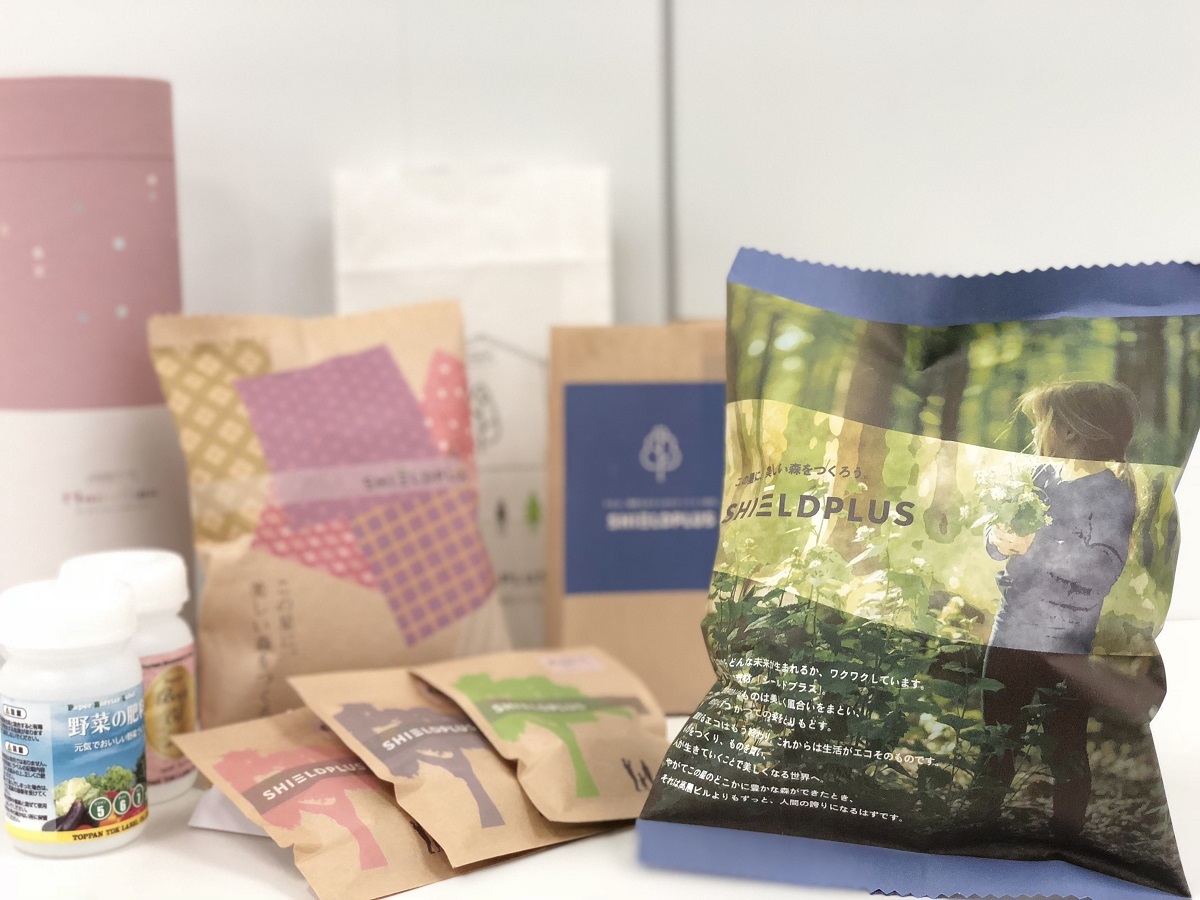 Package image using SHIELDPLUS®