ABOUT US
Business Description
Paper
Open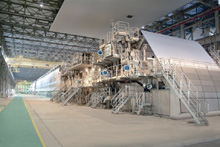 Conveying messages, cleaning surfaces, wrapping goods... Paper plays a part in so many scenes in our lives.
At Nippon Paper, we develop products matched to the changing times, with an unchanging commitment to quality and safety.
Products carried by the Paper Business
Paper-pak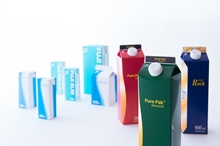 With a commitment to quality and hygiene aspects, we develop products that meet the changing times so as to play active roles in people's everyday lives.
Energy
From trees, we obtain not only raw material for paper but also biomass fuel. Nippon Paper has mechanisms that make efficient use of energy in the papermaking process, and is working to strengthen our Energy Business, which contributes to the stable supply of electrical power.
Agriculture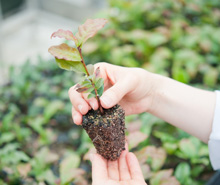 We leverage the plant-related biotechnology built up through our afforestation research to promote agricultural business that contributes to the preservation of diversity and better health for people.
Cellulose nanofiber
We are working toward the commercialization of cellulose nanofiber (CNF), which will open up new possibilities for wood resources.
Forest products and building materials
Trees are not only useful for gathering raw material for paper, but also as a source of biomass fuel. We have instituted a paper making process that uses energy efficiently, and we are also working to develop an energy business that contributes to the stable supply of power.
Leisure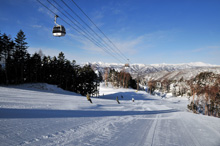 Making use of our company-owned land, we operate sports clubs and leisure facilities including ski areas, bowling alleys, and golf courses, with rewarding lifestyles as our aim.
Overseas expansion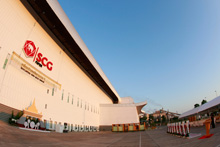 By tackling Asian and Oceania markets where high growth is expected in the industrial paper and paperboard sectors, and by strengthening the profitability of the Nippon Paper Group overall, we will win out amid global competition.