Business Description
Paper-pak
Organizational Chart, Paper-Pak Sales Division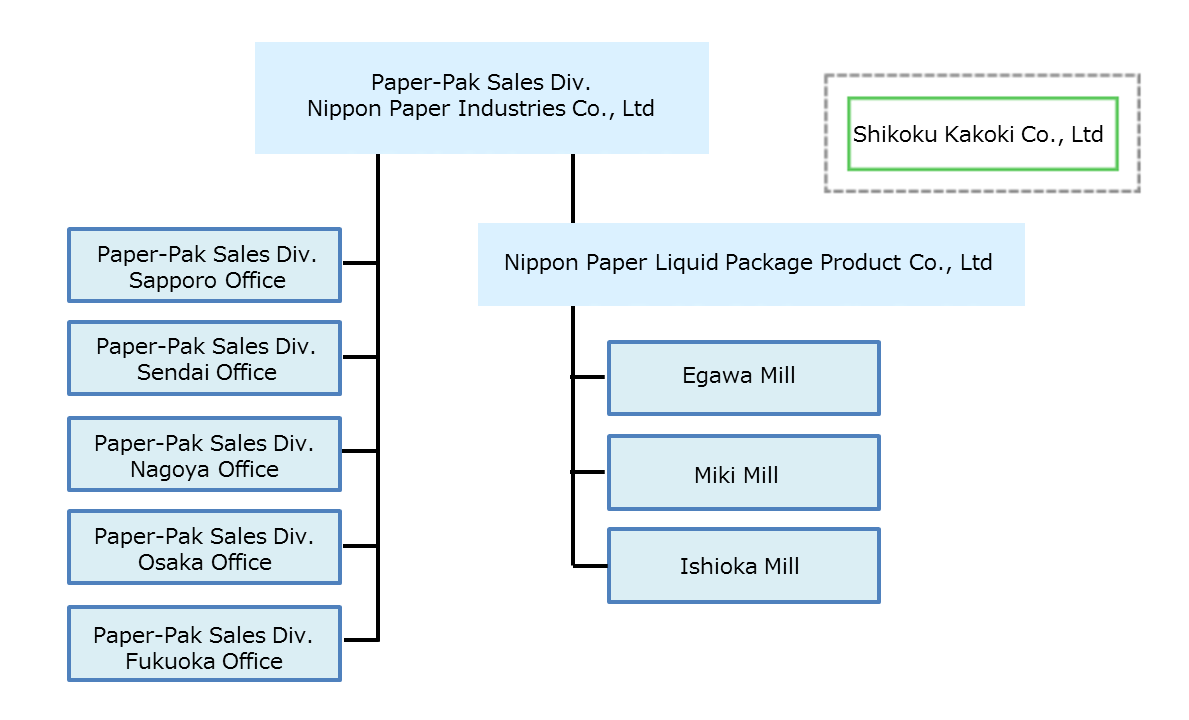 Liquid Packaging Carton Business
Creating a System composed by Trinity : Cartons, Filling Machines, and Maintenance services...
Fully supporting Customers, whenever they need.
The Paper-Pak Sales Division can provide best matching solution for the each customer base on a wealth of experience and superior technical skills using trinity system : cartons, filling machines, and maintenance services.
We propose new packaging systems based on our understanding of our customers' needs.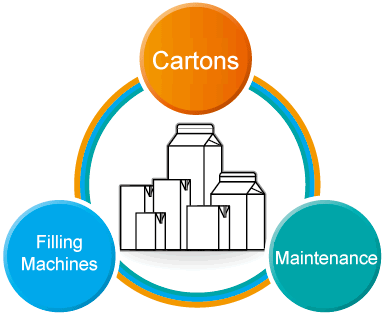 We propose new packaging systems while repeatedly meeting with the customer to create and form an image of their requirement step by step. The filling machines, we are able to create filling systems at the pinnacle of efficiency and precision and replete with safety features because of our close ties with the national sales agency for Shikoku Kakoki Co., Ltd., the comprehensive manufacturer of filling machines.
And to maintain these filling systems we have a nationwide network of maintenance service engineers who are available not only for inspections and overhauls, but also for urgent troubleshooting issues as well. Filling machine parts are managed in proprietary systems so support can be prompt. We also develop partnerships and mutual trust relationships with our customers through pro-active technical services, including the educational program for the customer to learn how to operate and maintain the filling machines.
Environmental Involvement
Nippon Paper recommends the recycling of paper cartons.
In 2015, roughly 43% of paper cartons are recycled.It's very important to get individuals to understand and cooperate in increasing the recycling percentage so that we might more efficiently utilize our irreplaceable resources.
Nippon Paper is developing various activities in connection with dairy farmers, paper carton manufacturers, related organizations, and recycled paper manufacturers to further instill awareness in consumers, and to expand awareness of paper carton recycling classes and recycling systems.
Tie-ins with External Organizations
Paper-Pack Sales Division works together with and supports guilds or activities for external organizations related to paper cartons.