R&D
Research and development organization
As a general supplier of forest user, and leveraging the strengths of the Nippon Paper Group and our abundant wood resources, we engage in research and development to widen the bases of our businesses. We aim to push ahead with research and development of our core businesses and new businesses, and lead a structural transformation into a comprehensive biomass business.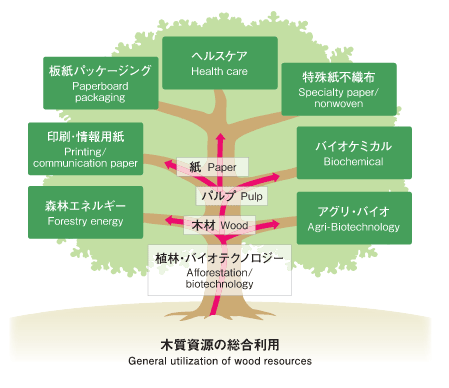 Organization
The Research and Development Division consists of the Agri-Biotechnology Research Laboratory, Research Laboratory, Packaging Research Laboratory, Cellulose Nanofiber (CNF) Research Laboratory, New Materials Marketing and Sales Office, Intellectual Property Department, and other sections that support these (Figure).
The R&D activities of Chemical Division are performed in Business Development Department, Research & Development Laboratory and Functional Materials Development Laboratory.The R&D activities of Paper Pack Division are performed in Product Development Department (Figure).
Research and Development Division
Agri-Biotechnology Research Laboratory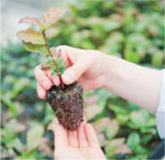 For the purpose of stable procurement of wood resources and environmental conservation, we perform technology development to increase the growth of afforested trees. Also we develop the technology, such as, an improvement of productivity of seedlings or a development of new applications for functional plants, to expand agricultural business.
Research Laboratory
We undertake development of chemical products using biomass raw materials and functional materials using wood raw materials. In addition, the Nippon Paper Group manufactures paper products including newsprint and printing (photographic) paper, paperboard and household tissue. At the Research Laboratory, we have built a research and development system that comprehensively covers all processes including pulping, papermaking, coating, and printing.
Packaging Research Laboratory
We engage in development of packaging materials based on wood biomass and packaging technologies. In particularly, we are now putting effort into highly functionalization of base paper like barrier property and forming technology to various package shapes while keeping performance and ease-of-use for its package. Furthermore, we cooperate with Packaging Communication Center, and develop new products and propose solutions to satisfy customers' requests.
Cellulose Nanofiber (CNF) Research Laboratory
We are engaged in development of cellulose nanofiber produced by defibrating wood fiber (a renewable resource). In October 2013, we established Japan's first pre-commercial plant of cellulose nanofiber using chemical treatment, and started to provide CNF sample to various users. We are now engaged in development of CNF application aimed at commercialization.
New Materials Marketing and Sales Office
The department promotes the marketing activities and the application development about our new functional materials by connecting our innovative technologies with potential customer's needs. Our new functional materials were developed by utilizing advantages of biomass resources and our original technologies.
Intellectual Property Department
The Department performs all work related to intellectual property within Nippon Paper and major Group companies.
To strengthen intellectual property throughout the Nippon Paper group, this Department collaborates with research, mill, and sales sections to protect intellectual property related to new technologies and products, and works to manage and leverage these. The Department also supervises technical agreements.
Oji 5-21-1, Kita-ku, Tokyo 114-0002
TEL: 03-3911-5106
FAX: 03-3914-3350
Chemical Division
Chemical Division Research&Development Laboratory
We engage in research and development of fine chemical products made from lignin and other wood resources, as well as functional coating resins created through our biotechnology for use in adhesives, coatings and inks, and food additives.
Iida-cho 2-8-1, Iwakuni City, Yamaguchi Prefecture 740-0003
TEL: 0827-24-6345
FAX: 0827-24-6399
Chemical Division Functional Materials Development Laboratory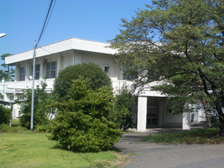 The Research Laboratory performs research and development of the chemicals widely used in optical films, personal computers, monitors, smartphones, and other products manufactured through the latest clean coating technology.
Higashidaira 1551, Higashimatsuyama City, Saitama Prefecture, 355-0002
TEL: 0493-22-2962
FAX: 0493-22-5133
Paper Pack Division Product Development Department
Liquid Packaging Center
(left) The familiar NP-PAK paper pack
(right) The new NP-PAK+R paper container

Heat-resistant paper tray

FUJI-PAK sterile container

NEW Heat-resistant ONE-WRAP
The Research Laboratory conducts development related to paper containers, film, and liquid-packaging cartons. Always aware of the needs of customers, it engages constantly in information collection and in research and development to provide new products that meet those needs. Moreover, its highly experienced staff repeat trial-and-error processes together with customers, carrying out sample production and verification testing to aid in new system development.
Oji 5-21-2, Kita-ku, Tokyo 114-0002
TEL: 03-3927-6161
FAX: 03-3927-6164